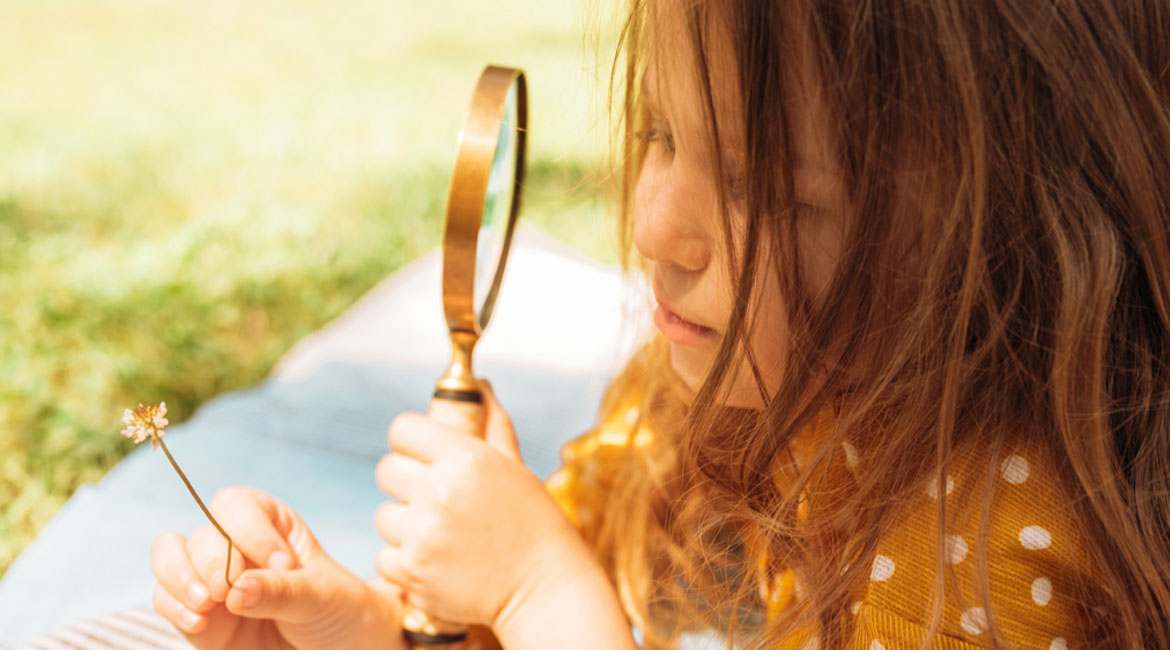 Pandemic Field Guide
S
There is no doubt that girls and boys have a natural interest in exploring the world.
This is the way they learn and build their knowledge about their environment.
It is not necessary to go very far, and it is even beneficial for them to explore familiar places, as they can contribute their own prior knowledge, feel more comfortable taking the lead in planning the expedition, take responsibility for examining in detail the information obtained, and suggest questions.
Carrying out this type of project, in which they can make decisions, helps them to strengthen their independence.
That is why we have created this guide, dedicated to accompany children in the discovery of entomology and botany.
Materials to explore and record
Some of the materials that will be used to carry out this activity are:
Notebook

Material for writing or drawing.

Color Mixing in a Bag

Camera

Binoculars
Download our Field Guide located at the bottom of this page for the rest of the materials and the procedure to follow.
Help them discover their talent in science.
Help them discover their talents in science. Explore and identify what interests you most. What kinds of discoveries excited you the most? In what ways did you most enjoy recording it? Did you come up with any new ways to explore? What would make this activity more interesting?
At the end of this activity, we encourage them to represent their observations, ideas, memories, experiences, feelings and new knowledge by drawing them on paper, using our printable activity or other media such as photographs or sculptures.
Use these experiences and conversations to encourage you to design new expeditions.
Science is a critical way of understanding and engaging with the world.
And remember, not having the answer to all the questions that arise is an opportunity to learn together.
 At Erandi Aprende we believe in the importance of each child's projects. Their work is valuable to share. It also allows us to learn from each other as a community. Each activity or project on our site has a virtual exhibit .
Share with us the results achieved at contacto@erandiaprende.com or tag us on our social networks: @erandiaprende @femme.and.stem.
Happy exploring!